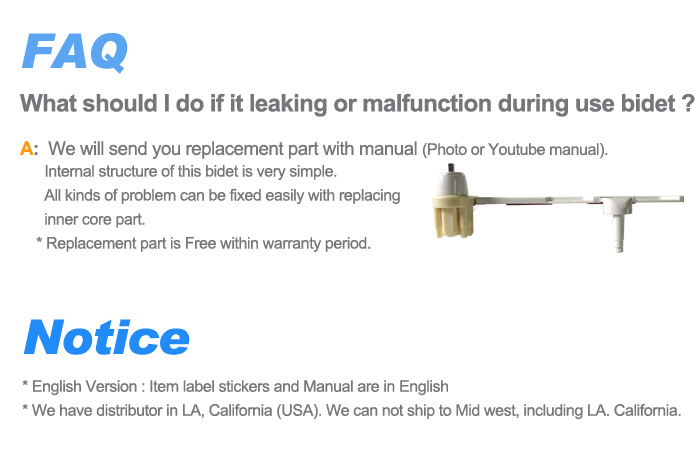 Direct sale by manufacturer
You can meet the Best Quality item with the Lowest price !

The World Best Quality Korean Washlet Bidet toilet seat attachment !
Eureka EB-3500W (Hot & Cold)

The world first Non-electric lever type bidet has come to the bidet market with the best price.
Exellent review and great harmony with your toliet seat!
Big hit in USA, Calgary and india
Non-electric bidet usage is rapidly growing, no more expensive electric bidet.
Enjoy Unique patent Technology! This is revolution of non-electronic type bidet!
Easy & Safe to use (One touch Lever type (World 1st) / Auto stop/ Self Nozzle Clean)

Sanitary Front Woman Nozzle type (The World 1st)

Strong Compability (Both 1/2" and 3/8" pipe available adaptor)

Strong durability (Ceramic catridge / 3 years warranty)

Invention Convention (First place and Gold awards)